Music Composition and Production
This musical odyssey to the gigantic peaks takes you through the grandeur of the Himalayas. The majestic Himalayas have intrigued visitors from india and abroad since ages for their breathtaking beauty and the mystery that shrouds these brilliant peaks. Through the beautiful compositions of Upamanyu Bhanot, you will experience the beauty of the flora and fauna, the colorful culture of inhabitants, the blissfully isolated monastries, the unconquerable glaciers and the beautiful mansarovar. A perfect pictureof grandeur!
---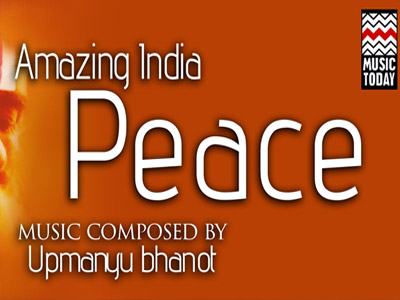 Music Composition and Production
India is known by many to be a land of spiritual enlightenment and peace. Its numerous holy towns are the bedrock of spiritual activity. The different aspects of 'peace' are presented in this album through music based on various elements that are spiritually inclined to peace.
---
Music Composition and Production
The album is a collection of tunes of the snake charmers, highly reminiscent of Rajasthan folk music. The titles such as the dancing cobra, snake charmer in a mela and nagin help you fathom what the piece is going to sound like and the promise is kept to the letter. An absolutely fascinating snake-charmer's collection, the jukebox charms you no less. Enjoy a snake-music filled evening with these.
---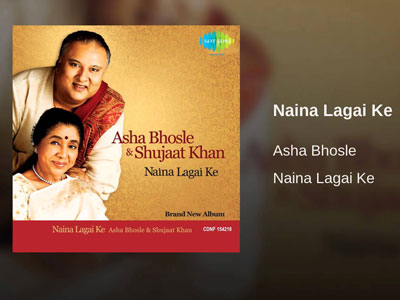 Music Arrangement, Produced and Programmed
In a contemporary attempt to revive the 'old-world charm', veterans Shujaat Khan and Asha Bhosle come together in this easy-going album with songs of love. With minimal arrangement/techincal sound, this album highlights the joy of singing, of enjoying the act of singing, the words that create the old world of love when feelings were the subject of music, not objects. Launched by label SaReGaMa, this album by Asha Bhosle and Shujaat Husain Khan was released on 23 November 2010 and featured 9 tracks.
---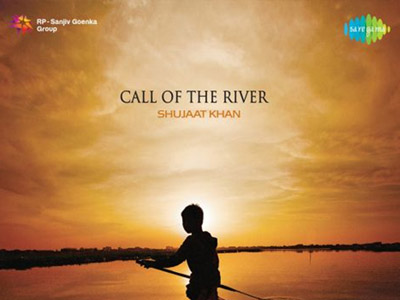 Music Arrangement, Produced and Programmed
From its birth in the purest ice and snow, through its long journey through hills, valleys and plains, to its final commingling with the salt waters of the sea, the river's journey is one of the romance and adventure. In this album, a maestro pays tribute to the great rivers of our land – which acts as a common thread binding our country, their water carrying local cultures across state borders. Musically the folk and the classical mingle like the water of the river reflecting the different places, peoples, seasons, and customs of all the different regions it passes through.
---
Music Arrangement, Produced and Programmed
Hazaron Khwahishein is a unique expedition into the world of music. For some, this is an uncharted foray into sound and for others an opportunity to explore higher ground with music that has soul. This presentation by the sitar maestro Shujaat Husain Khan is reminiscent of the days when poetry and music flowed like pearls of wisdom and love from the pens of great poets such as Hazrat Amir Khusro, Mirza Asadullah Khan Ghalib and Mir Taqi Mir.
---
Music Arrangement and Programmed
This is Dance of the Desert from music album 'Dance of the Desert' by Kamal Sabri on sarangi. Sounds of sarangi that come all the way from the vast deserts of Rajasthan will enchant you in this album.
---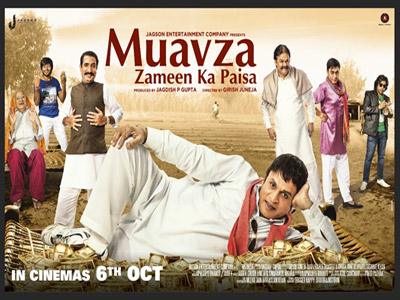 Music and Background Score
Muavza - Zameen Ka Paisa - Film produced under the banner Jagson Entertainment Company (Unit of Jagson International Ltd) releasing 6th October 2017. As the metropolis of New Delhi expands into the neighboring villages, the seemingly worthless patches of land hold the promise of millions for the penniless landowners. The owners sniff huge monitory compensations.
---
Music and Background score
Inspired by a true event, this is a heartwarming story, full of emotions. This story revolves around the daily muses at a beauty salon where the owner, KIMMI, is the character who, in spite of having unsaid heartache in her own life, with her selfless service, broad positive smile on her face, and positive attitude, she inspires new life in her clients. During a low point in life, a simple act of kindness by a stranger with no expectation in return, gave hope and inspiration to a woman who was about to take her own life.
---
Background Score
The Story is a ZEE5 Original web series in which celebrities narrate interesting incidents from their personal lives which are bizarre, humorous and terrifying. Through this quirky web series, celebrities open up about favourite fantasies and worst nightmares. The show features Swara Bhaskar, Sumeet Vyas, Mallika Sherawat, Shakti Kapoor and Varun Sharma to name a few.
---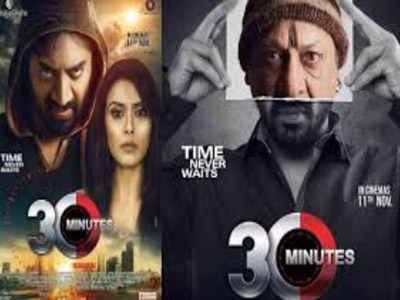 Background Score
A father beats his child to enforce punctuality on him. When he grows up and falls in love, he is still scarred by his childhood experiences and decides to play a thrilling game called 30 minutes.
---
Background Score
Ishq Haazir Hai - A Filmy Shots & Prinday Presentation and Digitally powered by One Digital Entertainment.
Staring: Diljit Dosanjh & Wamiqa Gabbi
---
Background Score
A Short Love Story Filmy Shots & Prinday Presents Baljinder S Mahant'S "Dil Wali Gal"
Starring: Ammy Virk, Jyotii Sethi
---
Background Score
Inspired by true events, this is the story of one man's personal battle between right and wrong, his devotion to his country and his love for his wife.
In the middle 1940's, while India struggled to gain independence from the British Empire and Queen Victoria's rule, the British created a secret group known as the Pandits. Their objective was to carry out secret missions to gather information, influence people and, in this case, steal.
When a poor farmer takes his ill wife to the city for medical help their lives are forever changed when the British use him to steal the Sacred Scriptures from the Dalai Lama's Potala Palace in Tibet.
Filmed on location in Leh, Ladakh (Kashmir), bordering Tibet, and in Pataudi, Haryana, located near Delhi, India, the Buddhist Monk brings to the audience a little-known historical event and the amazing scenery of these very ancient areas.
---
Background Score
A cinema that will leave you on a question that you find yourself. 'Kachiyan Kandhan' means human relationships not taken care on time can break apart....though all characters of the movie are fictional but we tried to portray the real life.
Punjab's only film shot more than half in single shot scene through which we get the idea how talented & efficient are the actors. This magnum opus leaves you startled with a question answer to which lies within you..
---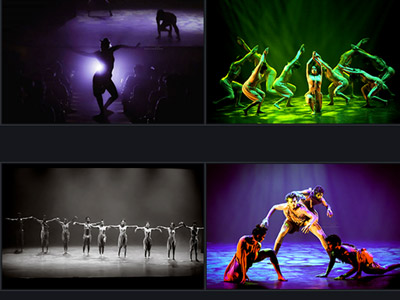 Original Music
"THE MYSTICAL FOREST" Sadhya's new contemporary dance production explores life within forest.
The production draws from:
Mayurbhanj Chhau (a traditional dance form from Orissa) with strong grounded movements & contemporary interpretation
Contemporary dance with its creativity and experimentation.
Varied experiences, activities, emotions, rituals and relationships of the inhabitants find expression in the production.
---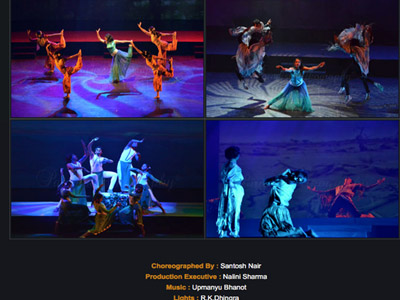 Original Music
We Can Make the Difference
A contemporary dance production based on Global Warming & Earth Care
"We can make the difference" offers through the medium of music & dance, an opportunity for Sadhya-to relate its art in a more socially responsible manner.The production focuses on the forgotten harmony with nature, the ongoing need for development, its repercussions, nature's fury, consequent suffering & above all - HOPE-for it is believed that, even if one person stands up with earnest faith & shines with strong life force & wisdom, he can transform his family, his community or even the nation.
---
Original Music
A Doll's House by Henrik Ibsen
In the centenary year of The Norwegian PlayrightHenrik Ibsen and the occasion of The International Women's Day-Sadhya-a unit of performing arts & The Royal Norwegian Embassy came together to pay tribute to the father of Modern Prose Drama-Henrik Ibsen, through an experimental choreography work based on his play-A Doll's House, which strives to portray life accurately and shuns idealized visions of it. The play also manifests Ibsen's concern for women's rights and for human rights in general.
The production used the medium of movement, theatre & puppetry to bring forth the essence of the play and its characters. There was a conscious effort to explore and innovate attempting to tell the story differently.
---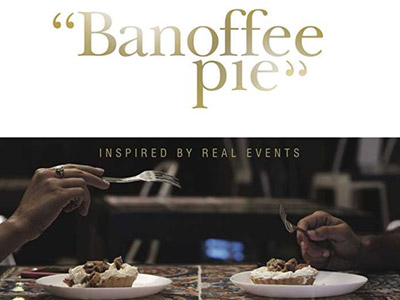 Original Music
The upholders of Indian culture are constantly having a face-off with those that are influenced by the West. The story Banoffee Pie revolves around two individuals who meet at a cafe, like any other day, but end up interacting with such radical forces in the society. The couple's conversation is candid and thought-provoking; raising several questions in the way things are perceived by some people. As the events unfold, the story focuses on the possibility of how such perceptions could be dramatically wrong.
---
Original Music
Tragedy strikes Razia and her eight year old Abu, when her kite-maker husband dies. They migrate to her brother's place Rohru near the foot hills of Himalayas. Her brother Babban Mia is an apple farmer and a fruit & Vegetable seller in Rohru. Abu joins the local school where Babban Mia's children Afroz and Arshiya go. Life is not easy for Abu and Razia as they have to cope with the new place and people. Razia decides to make a living by selling kites like they used to do in Hyderabad. Meanwhile, Abu is trying hard to make friends and find company at the kite games. All his attempts at winning friends are faltered by Bashir. Abu decides to lure them to playing kites but it doesn't seem to be easy. Abu resorts to playing marbles, one of the many ideas he uses to make friends at the kite games. The kites are not selling at the shop and are ready to be thrown out. Abu needs to support his mother and he hasn't much time and chances. Until one fateful day, when he meets an opponent at fighter kiting in the blue skies. All the while Abu tried and tried, he never gave up.
---
Original Music
Ardhanarishwara is an intensive contemporary dance production exploring movement and the concept of masculine & feminine energies evolving a distinctive vocabulary using the techniques of Bharatnatyam, Mayuribhanj Chhau, Kathak, Modern, Yoga and contemporary.
This is an intensely physical journey of what the dancers have developed with the choreographer through extensive improvisation and touching their own inner source of PRAKRATI and PURUSH highlighting that irrespective of whether a man or woman – we hold the power of balance in our lives if we allow ourselves to manifest the freedom of being both feminine and masculine, thereby breaking through the stereo type that "A MAN MUST BEHAVE IN A CERTAIN MANNER and A WOMAN MUST BEHAVE IN ANOTHER MANNER". Hence this production is a journey to find oneself by exploring and then breaking through the stereotypes.